Property Owners and Home Owners trust Pressure Plus Services to maintain their properties and grounds with our professional pressure washing services.
We can brighten your exterior grounds and building by pressure washing away dirt, grime, debris, moss & algae. Our eco-friendly pressure washing complies with all federal, state and local waste-water regulations. Get sparkling clean ground, surfaces & buildings, guaranteed.
We are licensed and insured. Pressure Washing / Power Washing references are available upon request; our client's privacy and confidentiality are of utmost importance.
Pressure Washing Services | Power Washing and Related Services:
Pressure Washing | Power Wash Sidewalks, Driveways & Patios
Pressure Washing |Power Wash Awning Cleaning
Pressure Washing | Power Wash Exterior Buildings
Pressure Washing | Power Wash Parking Garages
Pressure Washing | Power Wash Curbs
Call Today 321.200.7020
Pressure Washing FAQS:
Q: What does pressure washing|power washing remove?
A: Pressure washing removes moss and algae that can eventually deteriorate the surface and leave unwanted holes. Also, moss & algae are very slippery and proper cleaning of sidewalks, parking garages and parking lots can limit your liability for a fall-related accident. Regular service can prevent moss and algae from growing.
Q: Why do commercial pressure washing?
A: Commercial power washing and pressure washing is a great way to brighten up and clean parking lots, building exteriors, storefronts, awnings, sidewalks, curbs, new construction and more. It also can limit your liability for fall-related accidents.
Q: What kind of equipment do you use for commercial pressure cleaning|power washing?
A: We use industrial pressure washers ranging up to 4000PSI, hot and cold.
Q: Are you insured for commercial power washing?
A: Yes, we are licensed bonded and insured.
Q: Do you have references specifically from other commercial pressure cleaning client?
A: Yes, we will be happy to provide references upon request. Our client's privacy and confidentially is very important to us.
Q: How much does it cost for commercial pressure washing|power washing?
A: Prices vary based on square footage, height and degree of soiling. Call us at (321) 200-7020, or fill out our Free Online Estimate request form for a free custom estimate.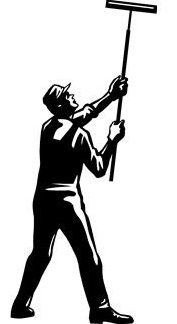 Clearly the Right Choice! Suddenly the idea of Clean Windows, Clean Gutters all year round became a whole lot clearer! Pressure Plus Services knows that first impressions are lasting and when your building has clean windows, people notice.
You can rely on our fast, professional on time service
Pressure Washing | Pressure Plus Services.
Pressure Washing Services | Power Washing and Related Services: Pressure Washing | Power Wash Exterior Buildings Pressure Washing | Power Wash Parking Garages Pressure Washing | Power Wash Sidewalks, Driveways & Patios Exterior Waterproofing Services: Caulking & Sealing Pressure Washing | Power Wash Curbs Final Cleaning / New Construction clean up services Awning Cleaning & Pressure Washing